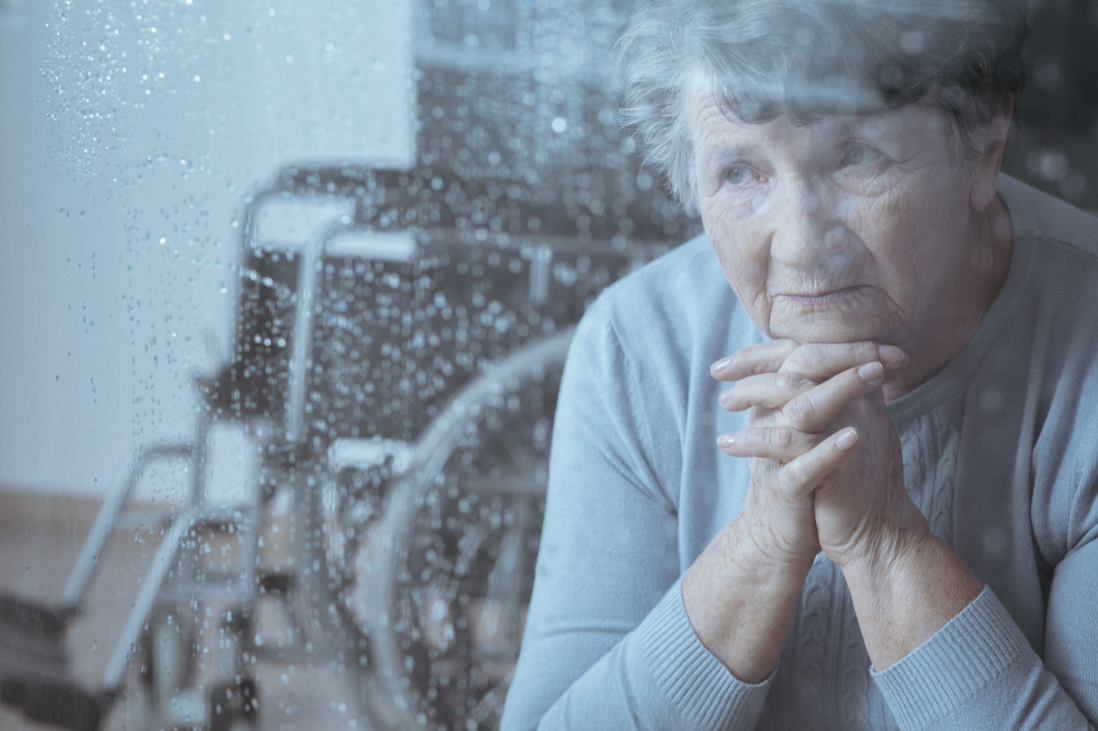 SYRACUSE NURSING HOME ABUSE LAWYERS
NURSING HOME ABUSE & NEGLECT
SYRACUSE NURSING HOME ABUSE LAWYERS
When family members move into nursing homes, we expect them to be treated with respect, given exceptional healthcare, and afforded a comfortable environment. Understaffing, low pay, and substandard training, however, all contribute to cases of nursing home abuse and neglect, betraying the trust we put in these nursing homes. Thousands of elderly Americans are abused each year in nursing homes and other facilities responsible for their care. Get the justice and compensation that your loved one deserves.
At times, we take for granted that our family members and loved ones are being well-cared for. They may not want to use their precious time with loved ones to talk about something as horrible as nursing home abuse, or they may be suffering from a degenerative disease, such as Alzheimer's disease, that prevents them from speaking out.
When you suspect that your loved one may be suffering in a nursing home facility, contact Greene Reid & Pomeroy's Syracuse nursing home abuse lawyers. We have experience defending the rights of nursing home residents in and out of court, and we will do everything we can to make sure your family members are treated with respect and are getting the healthcare they need.
Contact the personal injury lawyers at Greene Reid & Pomeroy immediately if you notice any of these signs or still feel uneasy about the treatment your family member is getting. We will investigate your claim and fight to protect the rights of your loved one.
Signs to look for if you suspect nursing home abuse
If you suspect that your loved one has been a victim of some form of nursing home abuse or neglect, it is important that you take immediate action.
Many of the nursing home employees are often underpaid, overworked and unfortunately poorly trained. Neglect and abuse may occur when an elderly person does not receive the proper level of care he or she requires. Should a nursing home fail to provide the proper care that they have promised, a resident can often suffer from physical and/or psychological harm. It is important that you are aware of potential signs that your loved one has been harmed in order to prevent or stop it before your loved one suffers from needless harm.
Below are some signs of nursing home abuse.
Open wounds

Bed/pressure sores

Sudden and unexplained change in weight

Poor personal hygiene, smell of urine or feces, soiling

Recurrent infection

Sudden loss of hair

Emotional withdrawal

Physical issues from lack of nutrition

Loss or decrease in mobility

Unexplained injuries

Fractures
Knowing the warning signs of abuse can save your loved one from wrongful death or unnecessary harm.
If you suspect a nursing home is not providing the level of care that they promised, contact the New York State Department of Health at 1-888-201-4563 or www.health.ny.gov/facilities/nursing/complaints.htm.
PROTECT YOUR LOVED ONES FROM ABUSE
If you suspect nursing home neglect or your family member is unable to speak out, there are several signs you can look for:
Untreated bedsores

Open wounds, cuts, bruises, or welts

Torn clothing or broken personal items

Bruises in a pattern that would suggest restraints

Excessive and sudden weight loss
Fleas, lice, or dirt on resident or in resident's room

Abnormally pale complexion

Fecal/urine odors

Poor personal hygiene or other unattended health problems

Signs of a careless staff
Lack of proper heating or cooling in nursing home

Caregiver's inability to explain resident's condition

Caregiver's refusal to allow visitors to see resident alone

Caregiver allowing resident to wander off the premises

Sudden change in resident's medication
Free Consultation.
No Fee Unless You Recover.
Free Consultation Form
Complete the following form to be contacted by Greene Reid & Pomeroy. This form is non-binding, free of charge, and risk free. If you or your loved one has been affected by any form of personal injury please don't hesitate to contact us today.
Practice Areas
Auto Accidents

Nursing Home Abuse & Neglect

Slip & Fall

Medical Malpractice

Motorcycle Accidents

Trucking Accidents

Defective Products

Construction Accidents

Dog Bites

Wrongful Death

Drug Injury

Insurance Disputes

Birth Injury

Boat Accidents